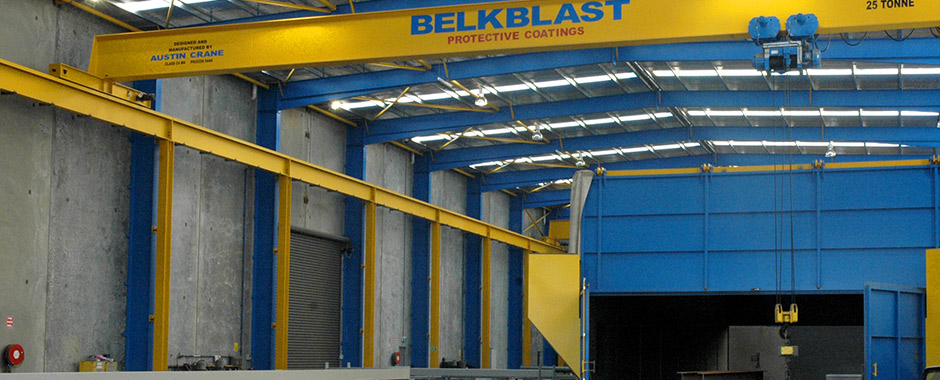 Belkblast, a Melbourne based business providing a friendly, reliable and professional service for Abrasive Blasting and Construction Protective Coatings.
We pride ourselves on delivering the highest level of workmanship, ensuring customer satisfaction.
We have been involved with abrasive blasting for many years and the development of our experience in structural steel blasting is of the highest quality.
No job is too big or small for us to accommodate.
Belkblast Pty Ltd employs both the simplicity of a standard dry blasting system along with the efficiency of our experience, but without the associated hazards and complications of conventional soda blasting methods. It is extremely versatile and can be used in a wide variety of situations.
Our systems are safe and require none, if not minimal encapsulation, which means that other work can be carried out, saving you both time and money.
Belkblast Pty Ltd resides in Melton South off the Western Freeway. Our new facility on 4.6 acres includes a factory size of 2,000 square metres with 2 x 25 tonne overhead cranes. Our Blast Booth is 9 metres wide, 6 metres high and 25 metres long serviced by a 7 tonne Forklift.
Belkblast has been operating for over 20 years.
We regularly work for Vic Roads, Melbourne Water , Parks Victoria, and have a large Client base with Steel Fabricators all over Melbourne.